Red River
New Mexico
Red River New Mexico is a mining town that dates back to 1895 when over 3,000 miners searched the beautiful surrounding mountains for gold. By the early 1900s most had gone elsewhere in search of gold but the town remained to play host to a country full of hot and weary travelers looking for relief. Over the years it has become a treasured destination for many and is often referred to as "The Mountain Playground of the Southern Rockies".Red River is located in the southern Rocky Mountains, part of the Sangre de Cristo Range. The village is completely surrounded by the 1,500,000 acre Carson National Forest. Red River sits high at an altitude of 8,750' and receives 188" of snowfall annually. Summertime high temperatures remain in the mid 70's and highs in the winter are in the 40's. Red Rivers many amenities include Alpine and cross country skiing,snowmobiling tours,golf,off road jeep tours,fly fishing,great dining & shops and many other activities to enjoy. One of Red Rivers greatest attribute is it's friendly people. With other close mountain resort towns like Santa Fe, Angel Fire and Taos close by, Red River makes a great destination point for many mountain adventures.

Where to stay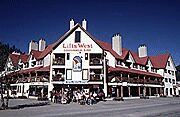 Lifts West Condominium Resort Hotel


Lifts West is located in the heart of Red River. Located just 250' from the main ski lift. An upscale resort hotel with deluxe guest suites that each include a fireplace,balcony,cable and a fully equipped kitchen. Inside there is a shopping mall,fine restaurant,ski rental and clothing store,2 Jacuzzis,sauna,a heated pool,underground parking & conference facilities are available.

Box 330
Red River NM 87558
1-800-221-1859


Where to eat
Shotgun Willies

If you're looking for good food thats not too expensive, this is the place. Burgers, BBQ, breakfast and more. Click on the photo to see the menu.

Shotgun Willie's
Main Street & Pioneer
Red River, New Mexico 87558
(505) 754-6505
ajmulligan@redrivernm.com


Summer Fun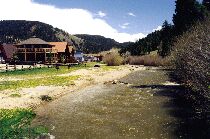 Fly Fishing in Red River
The Rio Colorado, or "Red River," is stocked with more trout than any other public river in the nation. (You may wish to make a side trip to the fascinating fish hatchery 15 miles away.) Varieties include cutthroat and rainbow trout. Don't forget that you'll need a special license to fish here. Half-day, full-day, and special five-day licenses are available.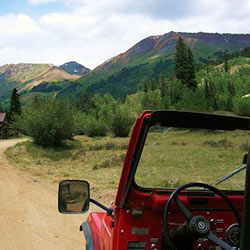 Red River Offroad

500 E. Main
Red River, NM 87558
1-575-754-6335
info@redriveroffroad.com


Winter Fun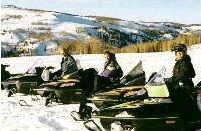 Bobcat Pass Adventures

Highly recommended by our staff. They offer excellent tours.

Bobcat Pass Adventures
P.O. Box 454
Red River, NM 87558
Phone (505) 754-2769
bobcatpass@redrivernm.com