Cloudcroft New Mexico
Cloudcroft was rated by Fodors' as one of the top vacation spots for families, bringing much media coverage to this small community. Few people knew about the small mountain village located high in the Sacramento Mountains. It has been little changed in the over 100+ years of it's existence. The town was originally formed by the El Paso & Northeastern Railroad in the late 1890's. The Railroad was originally intended to service Alamogordo but when Railroad execs' saw the potential of the timber in the mountains they built a line 16 miles and nearly 5000' up to access it. In 1901 a hotel & golf course were built to accommodate tourists but it burned to the ground in 1909. The Lodge at Cloudcroft was built in 1911 as a replacement to the original and still welcomes guests today.
The railroad (the only real means of transportation into Cloudcroft) gave way to the automobile in the 1940's and the Cloud Climbing Railroad would soon be no more. Parts of the original trestles are still intact and many great hiking trails lead you down the tracks to them.
There is a great deal to enjoy in Cloudcroft. 1.1 Million acres of National Forest, alpine & cross country skiing, tubing, snowmobiling, an outdoor ice skating Rink, Horseback riding,the Wimsatt rodeo in May, Golf, Trout Fishing, mountain biking, tennis, shopping,and too many great camping & hiking trails to mention.There is the Sunspot observatory for those interested in astronomy. A company that will take you rappelling off of 150' cliffs if thats your thing and several days worth of activities down the mountain in Alamogordo, such as White Sands,The Valley of Fires,the National Space Museum and even a quaint little zoo that the kids and parents will both enjoy.Cloudcroft is a quiet town only a mile long with no stop lights. The full time population is only about 650.
Where to stay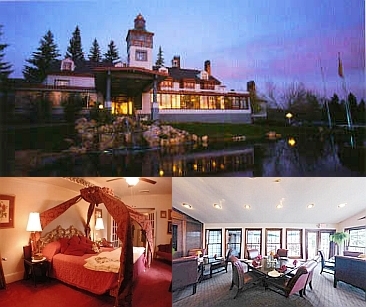 The Lodge is the premier hotel in town. Built in 1911 this hotel has hosted many celebrities & presidents over the years. The restaurant is first class with excellent food and a Great atmosphere. Newcomers to town may find the altitude takes a while to get used to. At 9,200 feet in elevation, The hotel and golf course are some of the highest in the world. Call 1(800)395-6343 for reservations.
Where to eat
The Western Bar & Cafe serves a great breakfast with huge pancakes as big as your plate. The lunch and dinner menu is quite good as well. At night time the Western Bar is just about the only place in town to hang out with the locals.

If you love country music, then you might want to check out the Barn Door restaurant 16 miles east of Cloudcroft on hwy. 82 at mile marker 31. The walls are covered with autographed photos and be sure to try the Preachers Chicken Fried Steak while your there.
Recommendations
Summer Fun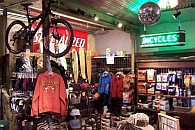 High Altitude Outfitters
Outdoor Gear,Trail Maps, Sleds,Camping,Clothes and Mountian Bike sales and rentals.Ask for Matt.
(505)628-1229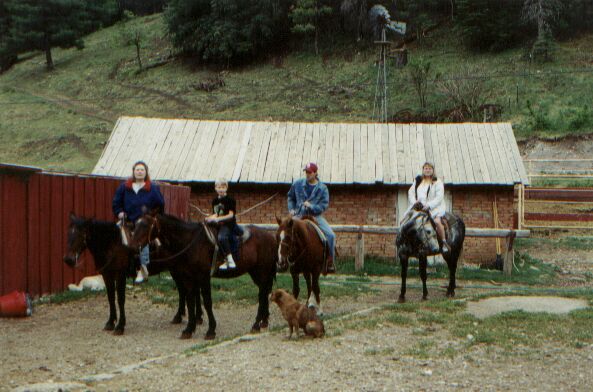 Chippeway Riding Stables
Open 7 days a week.
(505)682-2565
(800)471-2384
Go jump off a cliff.
LeRoy Lewis at Spider Mountaineering.
4 hours of mountain rappelling off a 125' cliff & classes from just $35. The cliff by the way is exactly above (and below)the photo showing the caves (left).
Call Spider Mountaineering at 1(505)430-2987


4-C Outfitters and Guides
Specializing in New Mexico Big Game & Wilderness Adventures
Call Steve Connor
505-687-4006
Camp Chimney Spring,Mayhill New Mexico
Rv Parks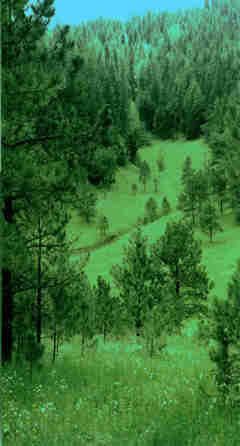 Scenic Canyon RV Park
(505) 687 - 2306
(877) 687 - 2306 (toll free)
98 Dry Canyon Road
Cloudcroft, New Mexico 88317
Winter Fun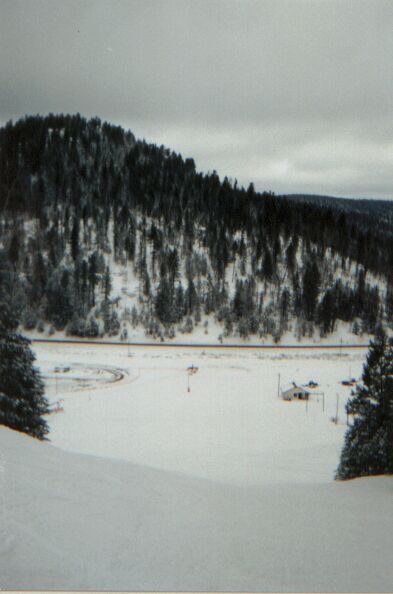 Ski Cloudcroft
The Ski season generally runs from December 15th to mid March. A GREAT destination for the entire family to ski. Call ahead for snow conditions.
1920 Highway 82
Cloudcroft, NM 88317
(575) 682-2333

Triple "M" Snowplay
Snowmobile rental & Tubing Park
Sunspot Hwy
Cloudcroft, NM 88317
(575) 682-2205
1-800-766-7529
Other fun stuff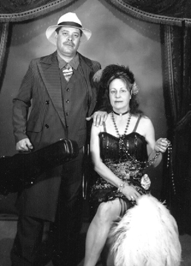 Mountain Photo Company
Get an old time photo made to take back home with you.
Lots of costumes and lots of fun.
Located right in the center of downtown.
(505)682-2208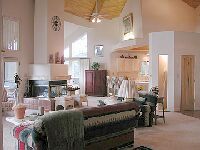 Staying in Ruidoso ?
This is the place to stay.
Tres Once
Click on the photo to see this amazing place,or call Ivo at:
1-800-687-2596
for reservations